First things First: We have moved our official site to a new location !
Log on to : photosbyguy.com to explore the new web site.

Where to start ... let's see: Guy recently lensed images for the new NBC virtual reality show "The Last Comic Standing". Should be a pretty interesting show, check your tv schedules for air dates in your area.

Guy also completed a few days on the TBS Special "The Trumpet Awards". Look for the posting of some of Guy's images from this event. Photos of Destiny's Child, Chris Tucker, Spike Lee, James Brown (one of Guy's favorites), super model Alex Wek, Issac Hayes (another of Guy's favorites), Mary Mary, Heather Headley and countless others. The show will air in February so check your local listings for the time in your area.



And, of course, the exciting new faces you have come to expect from Guy are all right here. He hasn't let you down, nor will he. If you would like to be considered as one of our new finds, contact us with some recent sample pictures of yourself - via e mail or snail mail - and we will contact you if a collaboration is in your future. Due to Guy's limited time for such shootings, scheduling gets a bit tricky, but it is well worth the effort.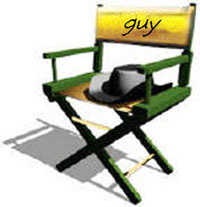 WHAT'S NEW WITH YOU?
THOUGHTS OR IDEAS ARE ALWAYS WELCOMED ...