WEB SITE LOCATION CHANGE!
WE HAVE MOVED TO A NEW HOST SITE:
photosbyguy.com
PLEASE VISIT US AT THIS NEW LOCATION TO ENJOY THE LATEST FROM THE FILES OF FASHION AND ENTERTAINMENT PHOTOGRAPHER GUY D'ALEMA.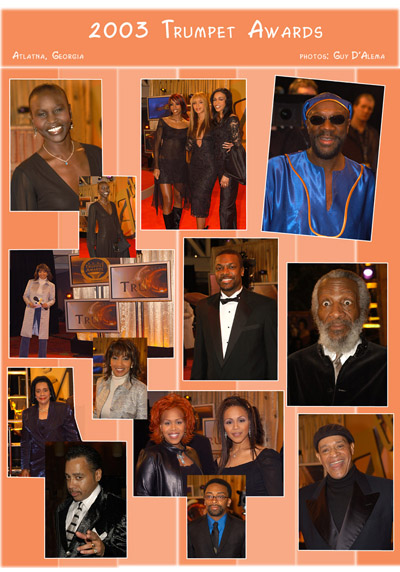 Through this site you can contact Guy to ask questions, comment on shots or make suggestions regarding the site and images you would like to see more of.

If you are interested in a career in modeling or acting, feel free to contact us with questions or to request information on collaborating with Guy sometime in the future.
Questions regarding Photography? Ask and Guy will share his insights and offer tips from his vast studio experience and loaction assignments.
Images from the upcoming 2003 Trumpet Awards that will air on TBS in February.
It was an all-star gala in Atlanta as some of the entertainment industry's finest came out to pay tribute to those being honored by the Annual Trumpet Awards. From Spike Lee to Isaac Hayes, super model Alex Wex to Chris Tucker, Destiny's Child to Dick Gregory ... they wre all there.